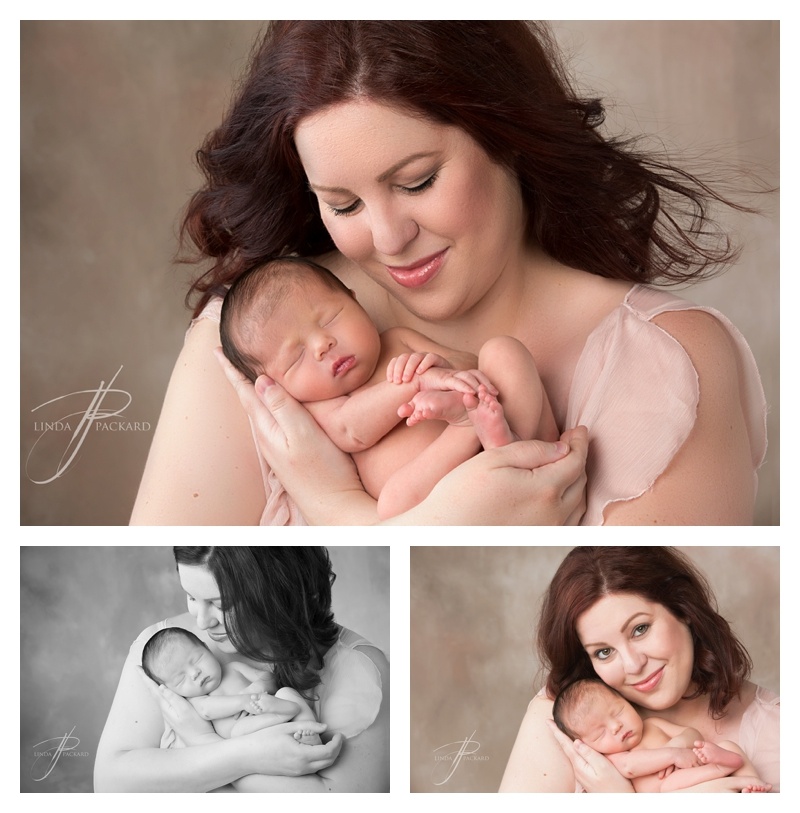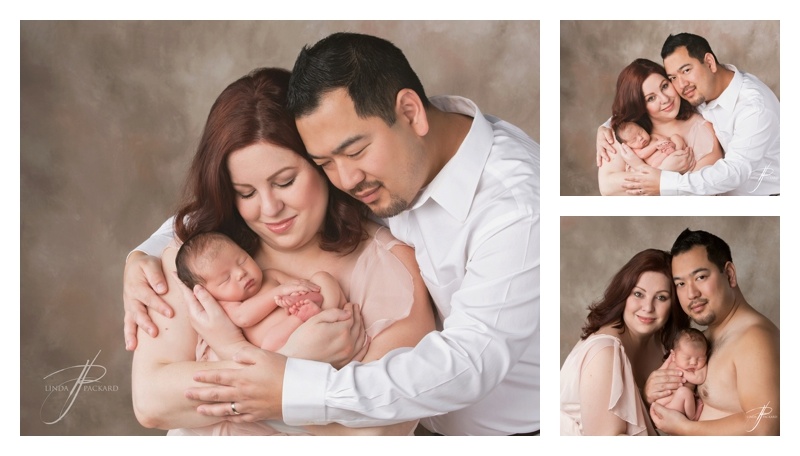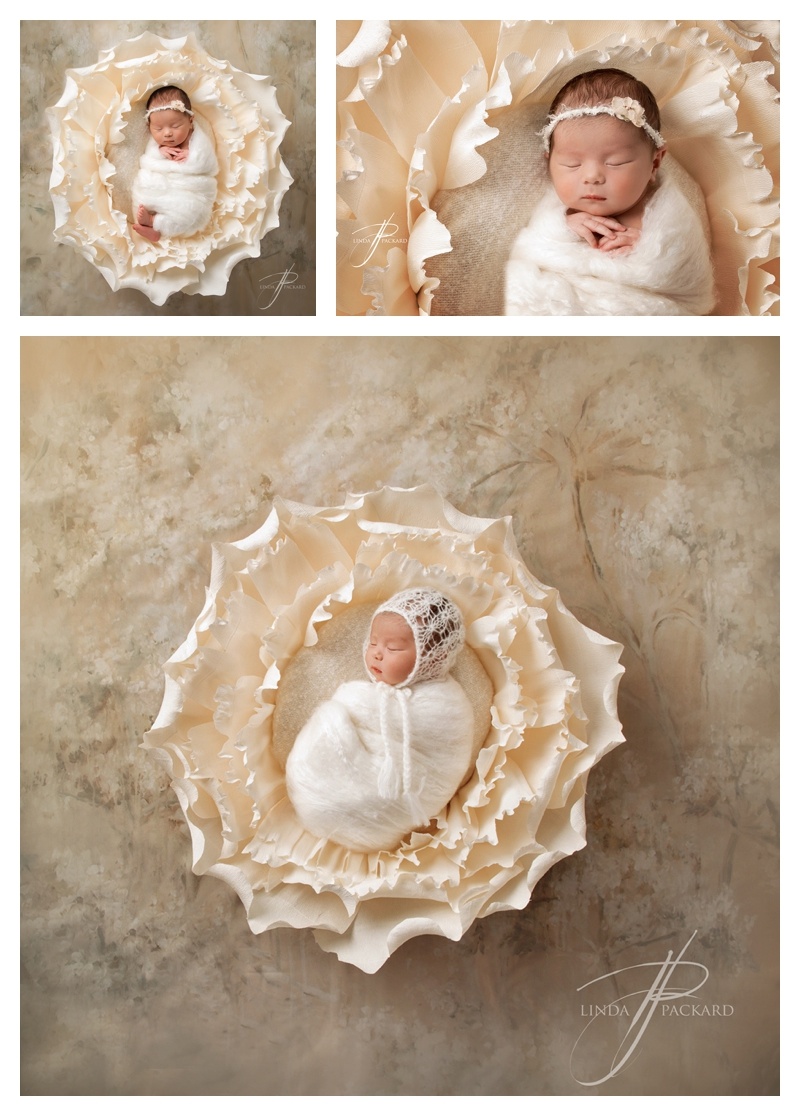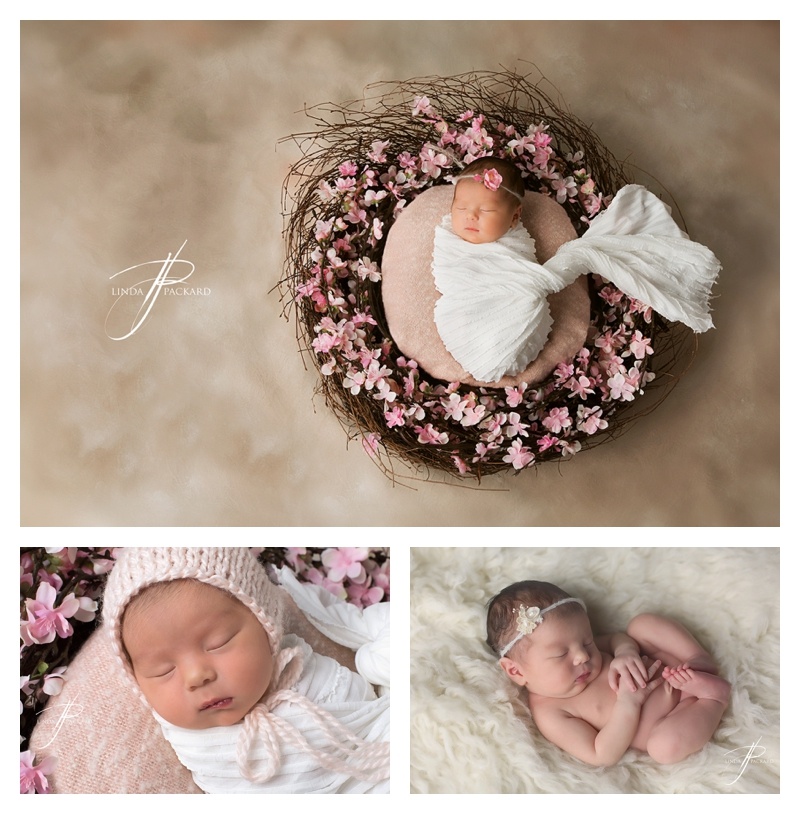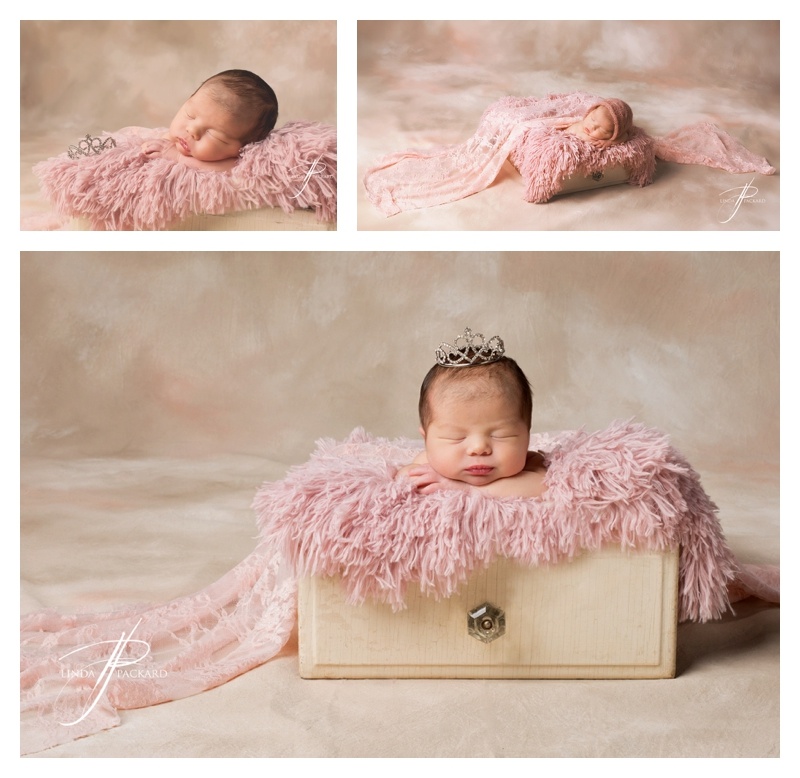 Introducing newborn Xia (She-ah)!  Weighing 6 pounds and a few ounces, she is such a cute little bundle!
Because Xia is half Chinese, I thought that it would be fun to include some of the traditional flowers of China in her newborn photography session.  So, I made a crepe paper peony and a cherry blossom wreath in which to pose her.  The peony is the national flower of China.  Esteemed as one of the most exquisite flowers, the peony signifies richness, opulence, beauty, honor and high social status.  A symbol of spring, it is also used as a metaphor for female beauty and reproduction.  In full bloom, the peony symbolizes peace.  The cherry blossom represents feminine beauty and power.
Needless to say, Xia has captured her parents' hearts!  Alex and Michelle, despite being exhausted, were beaming with pride at their new daughter.  Even when "poop happened" all over Alex's white shirt we were all laughing!  Here are a few of my favorites! 
P.S.  Xia's mom is a highly skilled digital painter and I can't wait to see which image she chooses to paint!