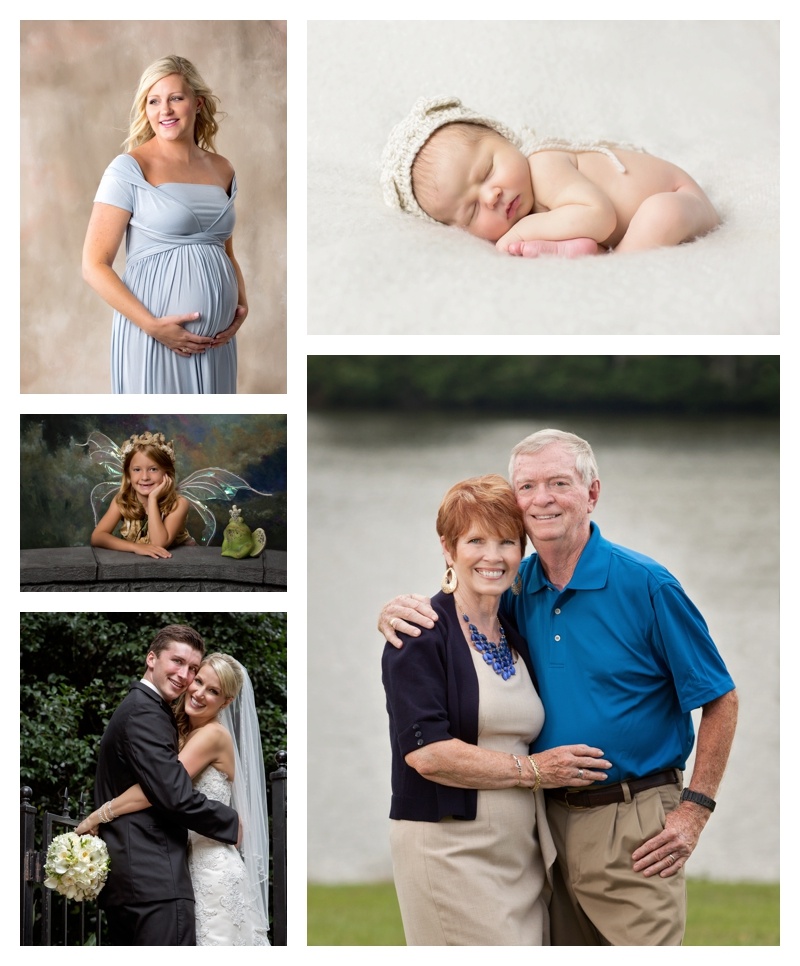 The Year of the Print.  Yes, I'm going there!  My credo for 2016 is that all lives matter and that you and your family are important!  In my mind, there is nothing more paramount than the relationships one cultivates with others.  We come to know ourselves through the interactions we have with our fellow travelers on this sojourn called life.
There are very few material items that last a lifetime.  There are fewer still that last beyond a lifetime.  One thing that does, however, is a photograph!  As a professional photographer, my mission is to encourage people to exist in photographs and to preserve their memories by printing them.  Moreover, to have them realize that they shouldn't entrust these moments to the neighbor next-door with a "really nice camera" or to their relative "that has a good eye."  And especially not to someone who offers them "all of your images on a disc for $150."  None of these scenarios offer you that which is truly precious…a quality experience with your family that produces amazing imagery, along with products that will remain with your family well into the future. 
Everyone enjoys remembering people and occasions from the past, especially those that are near and dear to our hearts.  The older I get, the more I know this to be true.  Do you want to spend your time searching for those memories in your kitchen drawer, or recalling where you misplaced your disc or thumb drive?  Wouldn't you experience more enjoyment seeing them on your wall or in an album on a daily basis?  Did you know that displaying photographs in your home boosts your child's self esteem, reminding them of who they are, how they are loved and their unique value as a family member?  Wouldn't you love to look at a family portrait on your wall and say to yourself, "I made this family?" 
Am I pushing my own agenda?  You betcha!  People often ask me why I chose to be a professional photographer.  The short answer is because it brings me joy.  I absolutely love what I do.  The long answer is more complex.  On my bedroom dresser I have beautifully framed images of my mother, grandmother, great grandmother and great-great grandmother.   Each time I dust this dresser, I think of these women that came before me, along with the time periods in which they lived.  I search for my face in theirs.  They make me feel rooted to something bigger than my own life and the here and now.  I wonder if they can see me from above and if they are cheering me on.  I'm sure that they are!  They have become daily reminders that life is fleeting and as a result, they give me purpose. 
I am obsessed with the phenomenon of time - the urgency of it, the passing of it, the purpose of it.  We all live by the clock; it' always ticking.   Fleeting moments that will never be seen or felt again, relegated forever to our memories. 
Let me ask a few questions.  How many times is one lucky enough to become pregnant and bring new life into this world?  How many times is a child a newborn?  How many times does a child lose his or her front teeth?  How many times is a child a senior in high school?  How many times does one get engaged or married?  How many times does one have a 25th or 50th anniversary?  The questions could go on and on but you get the idea.  You live these amazing moments one at time throughout your life and they should be preserved for those that you love and for those that love you in return. 
I have had the privilege of being recognized in the photography industry for the excellence of my imagery on a number of occasions.  While fulfilling on a personal level, my real joy comes from the looks and the tears on people's faces when they first see their final images from a session.  Imagery that evokes this kind of emotion deserves to be printed and shared.  The urgent message that I wish to impart here is to convince people to care about their own legacy and to exist in photographs!  It matters to those here now and to those that will follow.  You will be so happy that you took the time out of your busy lives to do so! 
Allow me, or someone like me, to be the curator of your family's legacy.  Print your photographs!
Peace.